The ROI of Looker, Part 1: Scaling and Cost-Savings
One way many customers like to show the impact of Looker on a business, is through the lens of ROI. We've seen this so frequently, we wanted to share the logic with our larger customer base and the public. Read more to learn how different Looker customers have leveraged their data to improve their businesses.
Building A Census Data Application In No Time Flat
After making Census data explorable, we wanted to create an engaging, interactive experience to tell some of the stories that we found in the data. So today we're rolling out our first data story, about how housing has changed in America over the last 20 years. Check it out, and then drill down to see how things have changed in your state.
Forrester Vendor Landscape - Insights Platform
Looker CMO Jen Grant speaks on Lookers inclusion in Forrester's latest report for Q3 of 2016. Read about how Looker provides operational insights, helps companies track customer success, and allows for organizational wide data exploration.
Looker + Stitch: Combine and derive immediate value from all your disparate data
By using Stitch together with Looker and a fast analytical database, customers routinely go from having data locked away in disparate sources to having a single source truth accessible to every line of business in a few days, if not hours. Read more about how you can gain immediate value from your data with Stitch and Looker
Flexible Visualization Editing
For years, Looker has been providing the best interface for querying your data. Today, Looker is excited to be releasing an improved interface. Ideal for editing charts, and creating beautiful visualizations, the new interface builds upon the existing platform to support more powerful features, previously unavailable to most users.
Unlocking Census Voting Data with Looker and BigQuery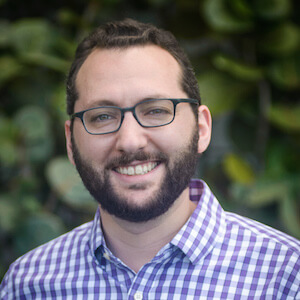 Looker is partnering with Google Cloud Platform to take some of the most interesting public datasets and make them available for querying with Looker on Google BigQuery. We don't just want public data to be nominally accessible; we want it to be actually explorable for anyone with an internet connection.
A Confession
Most analysts would agree that SQL is simultaneously one of the most valuable and most frustrating tools in their toolbox. Looker's Chief Data Evangelist writes about his own conflicted feelings about SQL and how he sees Looker's modeling language, LookML, as an evolution of SQL, rather than as a replacement.
Catching the Third Wave
Mary Meeker of Kleiner Perkins talks about are something we see every day. Data is either stuck in a bottleneck behind monolithic systems or is spread across a company stuffed into business applications and bolt-on BI tools. The Third Wave is the change our customers are experiencing with cool innovations like the Lookerbot in Slack and our Looker Data Apps where data becomes integrated into the very fabric of everyone's day-to-day work.
3 Key Considerations for Embedded Analytics
Shohei Narron, Sales Engineer at Looker, walks through the importance of embedded analytics and explains how Looker customers are leveraging their existing data to customers. Read more about how Powered By Looker can cut down on time and effort required to pull the most basic information, allow end customers to query their own data, and implement an analytics solution that scales as their organization grows.
You're Not Normal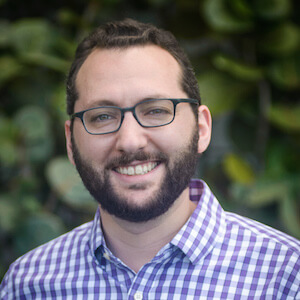 One of the hardest things about reaching big audiences--whether you're designing tools for them or writing for them--is recognizing that you're not the intended audience. Or, put another way, it's hard to accept that you're not normal. Luckily, the internet gives us tools to better empathize with our audience than ever before. In this post, we lay out some strategies for acknowledging, and embracing, your non-normality.