Looker ranks highest for strategy in recent Forrester Wave
Looker debuts as a "Strong Performer" in The Forrester Wave for Enterprise BI*
*The Forrester Wave™: Enterprise BI Platforms
with Majority On-Premises Deployments, Q3 2017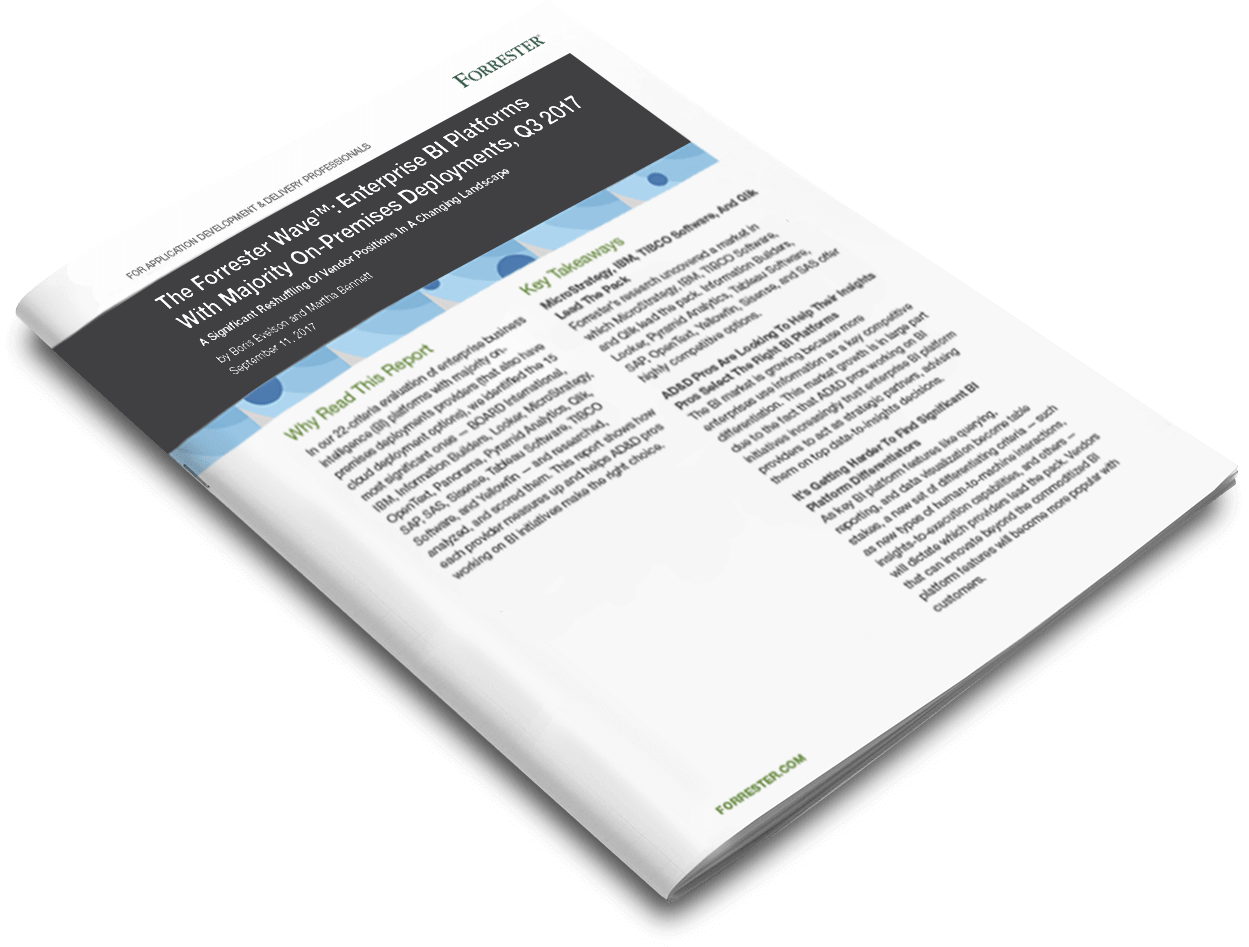 Data analytics for all
It's time everyone has access to fresh, reliable data. Drill deeper. Ask more. Share easier.
Learn how customers use Looker
See how retail innovator Gilt uses a data analytics platform.
UK insurance broker Simply Business does business intelligence better.
Big data tech company DigitalOcean uses Looker as a single source of truth.
Love your Analytics
Business intelligence, big data analytics, or a 360 view of your customers. Whatever you need, Looker can help. Talk to our data experts.
Request a Demo